Virogin Biotech is a life sciences company developing anti-cancer therapies. The series D company is based in Vancouver and Shanghai and asked BKW's BKW Health team to redesign and redevelop their website to better tell their story.
We focused on a site that could explain the underlying science while highlighting Virogin's ultimate goal of helping patients.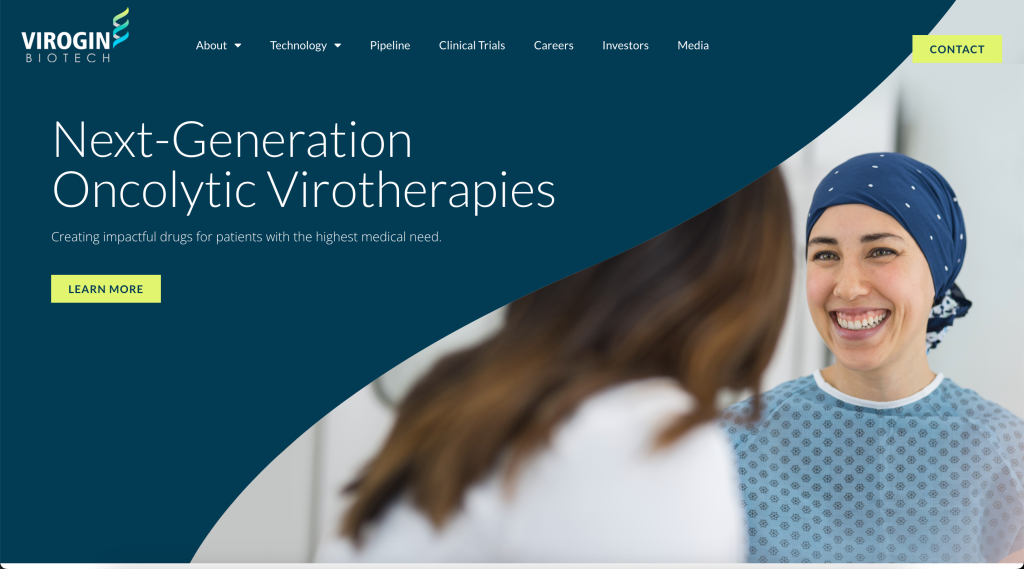 The site is fully responsive and works well on desktop, tablet and mobile screens. Across all websites, mobile accounts for about half of global web traffic.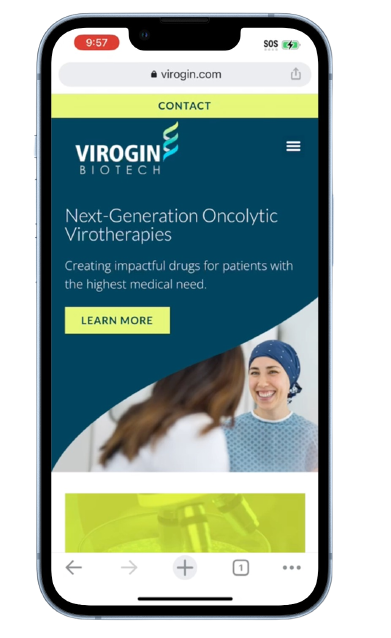 It is important to Virogin to show their progress in two key areas: clinical trials and their drug pipeline.
Also important is Virogin's technology which we broke down into oncolytic virotherapy and Virogin's prime boost approach.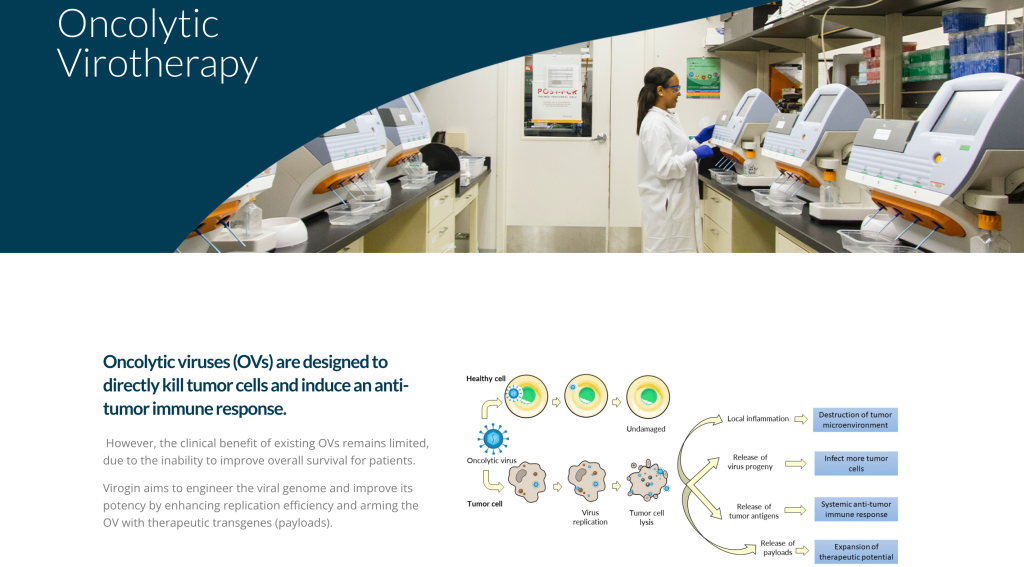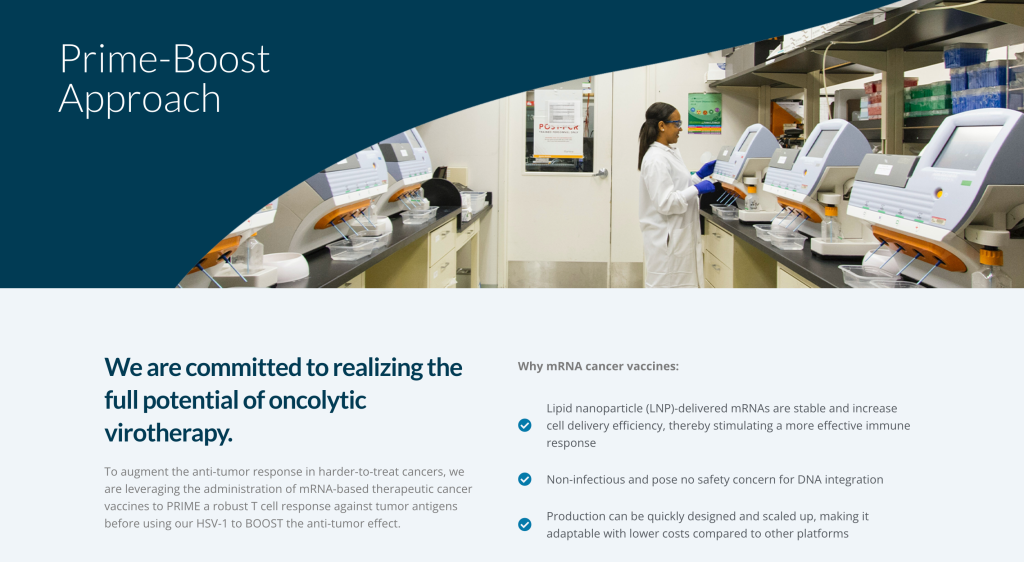 Recruiting top talent is a key goal of the website. We created a micro-site within the site for this purpose. It focused on company culture, talent and diversity, core values, benefits and well-being, career development, co-op students and, of course, an application mechanism.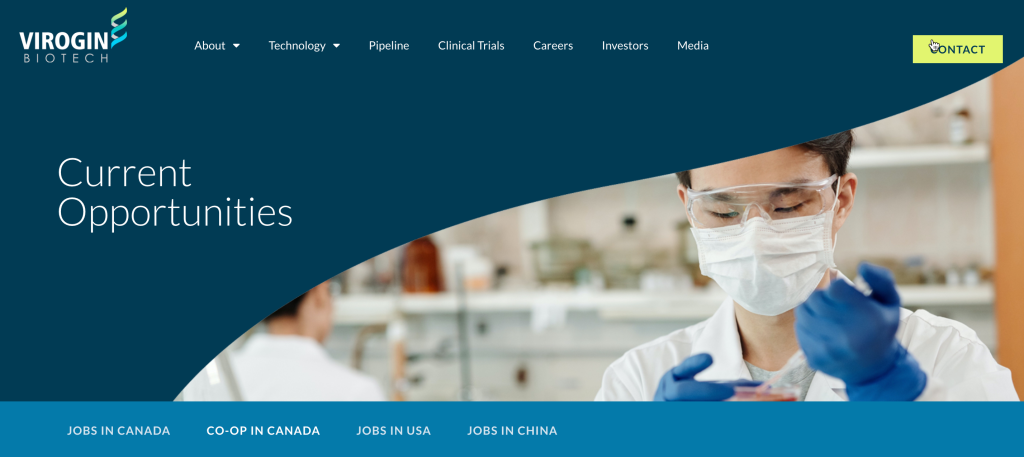 The application page itself lists jobs in Canada, the US and China