The most authentic way for a company to build a presence on social media is often to have the company leaders engage.
BKW Partners helped a cybersecurity firm build a corporate brand presence this way with an easy-to-use weekly email for the exec team.  The email provided engagement opportunities and content for execs to share.
The "1-click" email contained custom code making it incredibly simple for company leaders to share and engage within their own Twitter, LinkedIn and Facebook accounts.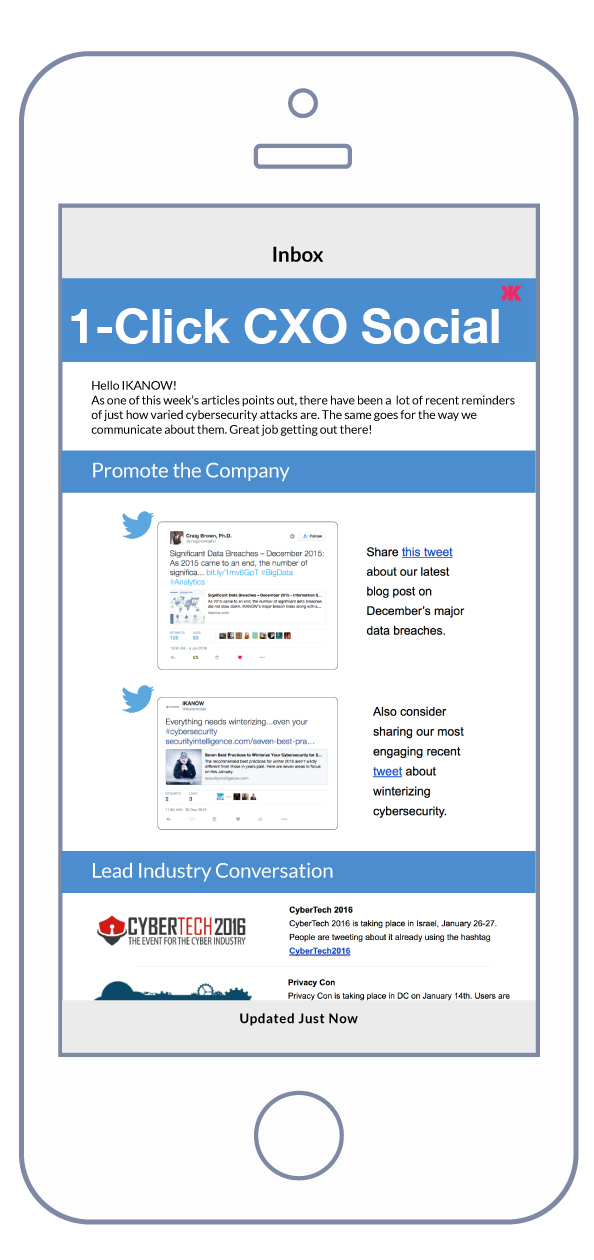 Each week, top execs would receive an e-mail with four parts:
Promote the Company

Promoting the company included sharing company content, company-related news, and popular tweets. Suggestions could be shared with just one click.

Lead Industry Conversation

For this section, the BKW team researched popular cybersecurity events and listed them in the e-mail each week, along with their respective hashtags, so that execs could lead the conversation around them.

Engage

The team researched the company's new followers, and selected 2-5 potentially valuable connections each week for the executive team to reach out to.

Become Known

Each executive team member received one piece of shareable content that was directly related to their area of expertise.
The following two tabs change content below.