"Full Stack" Branding
Our story is helping you tell yours. We help companies, and the people who lead them, stand out and build momentum.
BKW offers integrated brand strategy, design & development, content, advertising and social media services.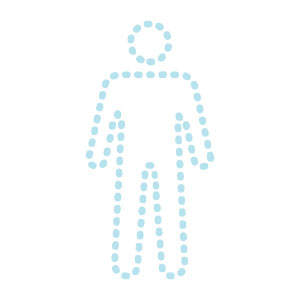 Become Known
Building awareness for your company or division takes leadership, focus, and creativity. We'll help you get on the map and build clear momentum.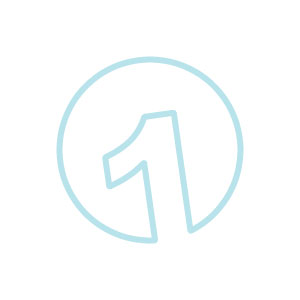 Be the First to Come to Mind
Are you overshadowed by a large competitor or lost in a sea of many undifferentiated players? BKW will help you be the first brand people think of.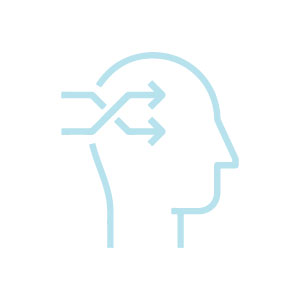 Change How You're Perceived
Are you extending your brand? Or re-branding entirely? Is your brand or reputation under fire? We'll help you change peoples' minds about you.
Led by a Former Venture-Backed CEO and a Former Public Radio Journalist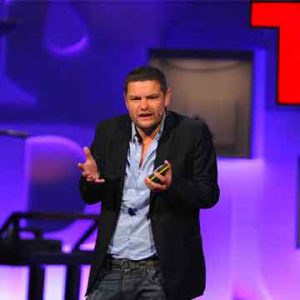 Barak Kassar. Co-Founder
Barak is the BK in BKW. Before BKW, Barak founded Rassak Experience which merged into BKW. Before Rassak, he founded and served as CEO of INBOXTV, an pre-YouTube online video provider, was VP Marketing for CHOW.com (acquired by CNET/CBS), and was an early marketing employee at Wink Communications (acquired by Liberty Media) after a $1.5B IPO.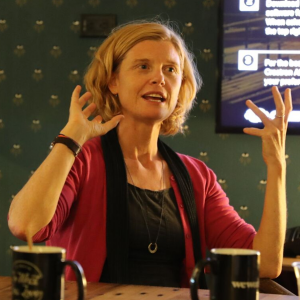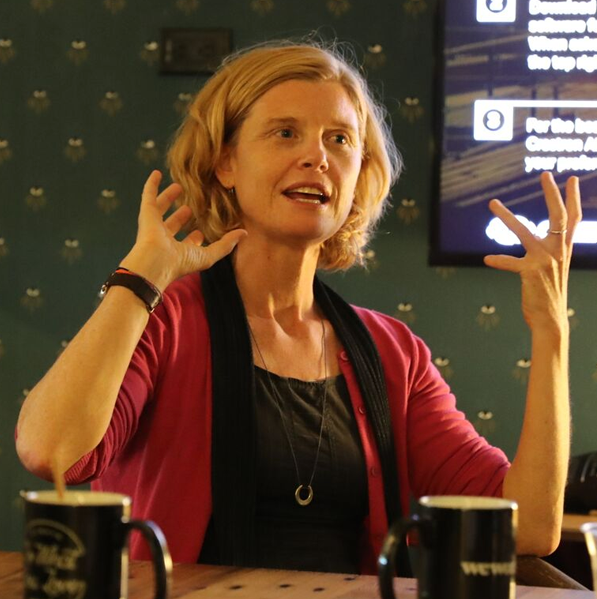 Kristin Wiederholt. Co-Founder
Kristin is the KW in BKW. Prior to co-founding BKW, Kristin spent the better part of a decade as a producer and reporter for KQED FM—the United States' largest public radio affiliate From there she filed stories for NPR and radio networks around the world. Kristin is fluent in Spanish and German. She serves on the board of Peninsula Food Runners a volunteer organization dedicated to alleviating hunger in the San Mateo and Santa Clara counties.
BKW helped Worldreader express ourselves online to a big audience.  Six years later Worldreader has appeared in thousands of pieces in outlets like The New York Times, The Wall Street Journal, the Stanford Social Innovation Review, on CNN—and welcomes more than 3 million monthly visitors to its app. BTW, David's the guy on the left in the photo.

David Risher
David Risher, CEO Worldreader
BKW are highly creative and understand the technology space from a business and consumer perspective. They understand the blend of customer experience and bottom line results needed that equate to a successful initiative. BKW brings 'out of the box' thought to the plan and the result is a product that addresses the customer demand.

Melinda White
Area President - West Region, Frontier Communications
The BKW team did a great job in developing a communication approach that conveyed our unique value across different markets while also simply describing the technical underpinnings. They took this not-so-easy challenge, generated solutions, and then refined them into a great communications strategy and set of materials — including Matteport.com. Today more than 50,000,000 visitors have immersed themselves in interactive 3D experiences at Matterport.com

Bill Brown
Bill Brown, CEO, Matterport
Can't speak highly enough of the work that BKW and Fidelis did together. The team quickly got the core of what we needed done and turned out a stellar product. They were professionals throughout.  The product was a set of wireframes for a social learning platform. I used it to effectively recruit engineers in to build it and to build customer demand.

Gunnar Counselman
Founder, CEO Fidelis Education
BKW are probably the most creative marketing services agency working in the valley today. Their combination of creativity, execution, and follow-up truly distinguishes BKW from other types of marketing services firms. From social media to traditional media relations, to guerilla programs, BKW are the ones to call. I would partner with BKW for virtually any opportunity that required their unique creative talents and production skills.

David Appelbaum
CMO, CloudPassage
BKW are very quick studies. More importantly, they are great at zooming in and zooming out: This is something I always look for in hiring someone or an outside team; they get the big picture but also stay on top of the details. BKW are creative and innovative but their ideas and plans are realistic and make business sense.

Karen Edwards
First head of marketing at Yahoo!, Co-Founder Common Sense Media, Board Member Institute for the Future, Red Envelope, 2Wire Inc., and The Advertising Council