Oh compliance!! Rules and processes—and things you can't say or are required to say in ads, websites, videos and more—can slow (and sometimes blunt) creative output.
Every industry has its rules. Some are more regulated than others (think finance, pharma) but no company is immune. And when companies go public the rules multiply. Advertising has its rules too (see this smart blog from FKKS, an ad law firm we work with, for interesting examples).
The costs of non-compliance can be high.
BUT. Does compliance need to get in the way of creativity? And vice versa?
Absolutely not.
The two can be friends. Good friends. And that can really benefit companies. Here is a really simple and nice example that I saw this week.
Alcohol websites in the US have to ask a visitor's age before they can enter. Irritating. It adds friction to the site experience. It reduces traffic to the parts of the site that matter. But there's no way around it.
Check out how Coors is using this to their advantage by telling visitors when Coors was born. Age and heritage are part of their brand. And they playfully use it here. Even if someone "bounces" off the age verifcation page and leaves, at least they got a nice brand hit.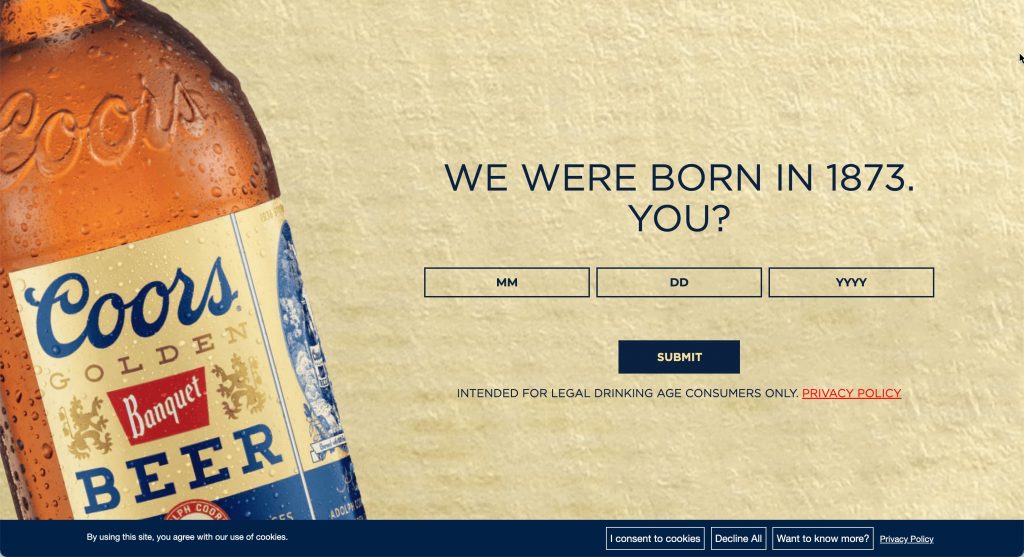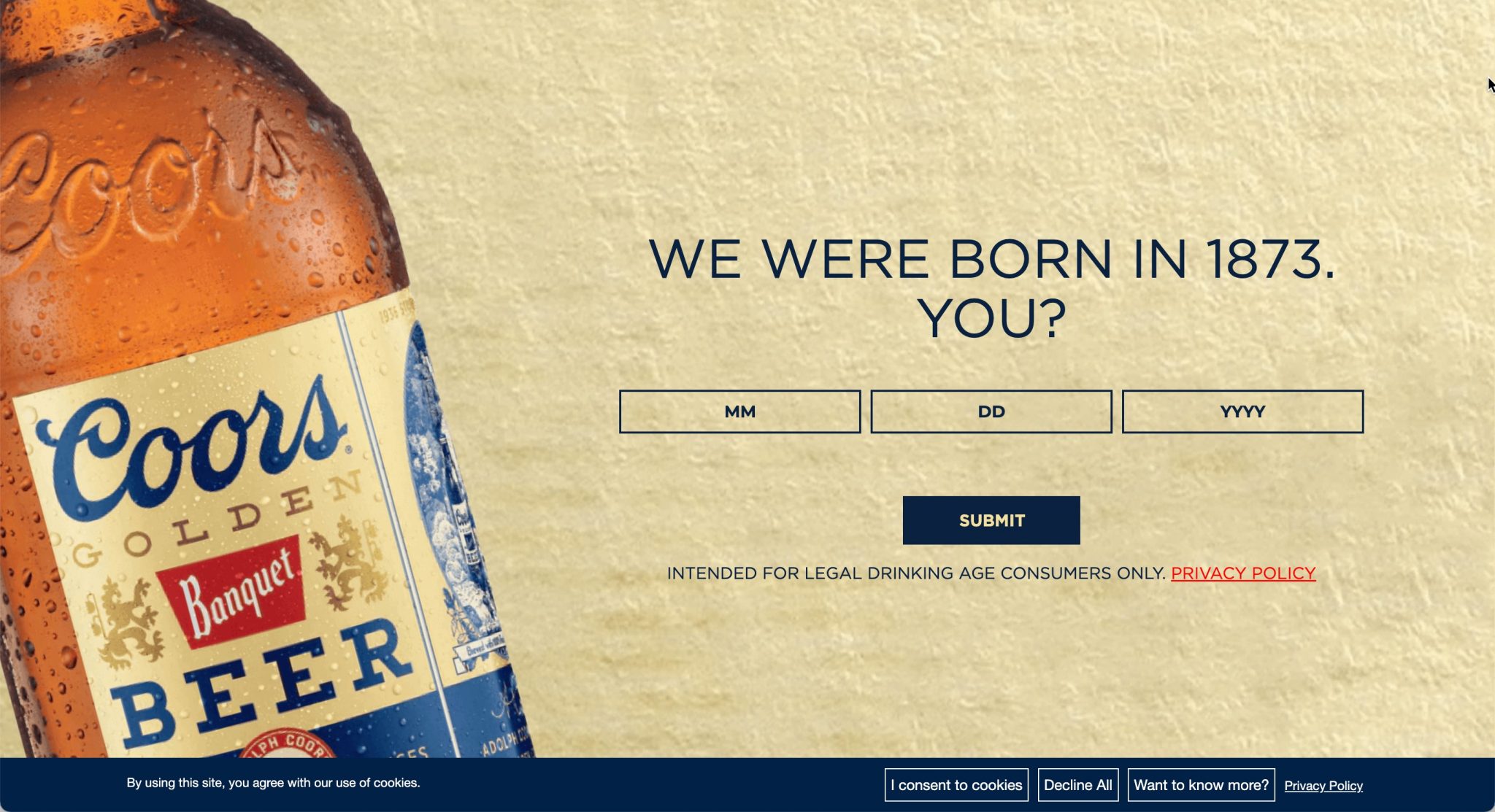 Not so with Budweiser. They are all compliance and not that much creativity. They come off like a cop or a parent.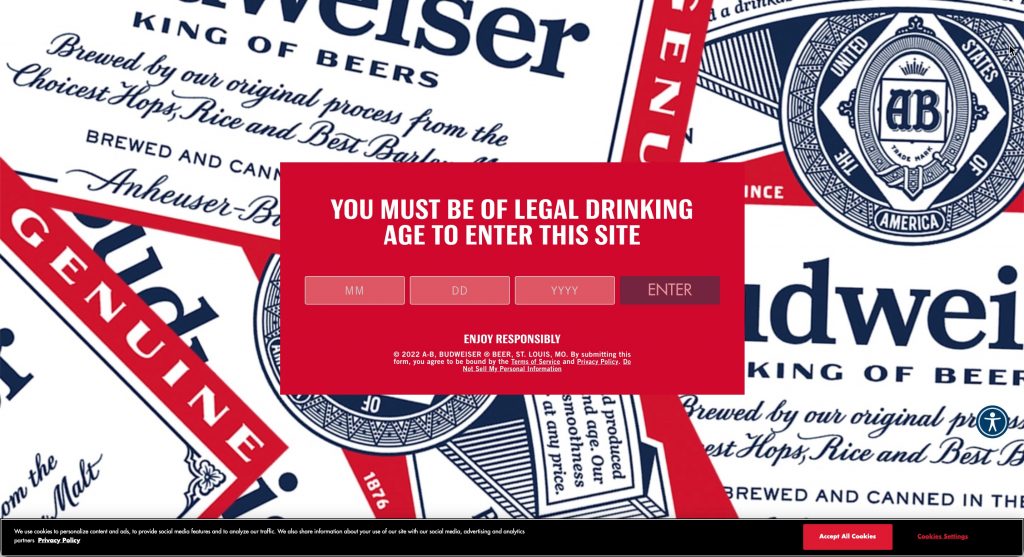 Coors' bounce rate (the percentage of people who leave a site without ever passing the homepage) per SimilarWeb is definitely lower than Bud's. By about 4.5%. Which—with Bud's traffic numbers—is a decent number of people lost to compliance without creativity.