Update. A couple years after this post was written, this store has been turned into a museum. I want to go check it out. The ideas in this post still stand.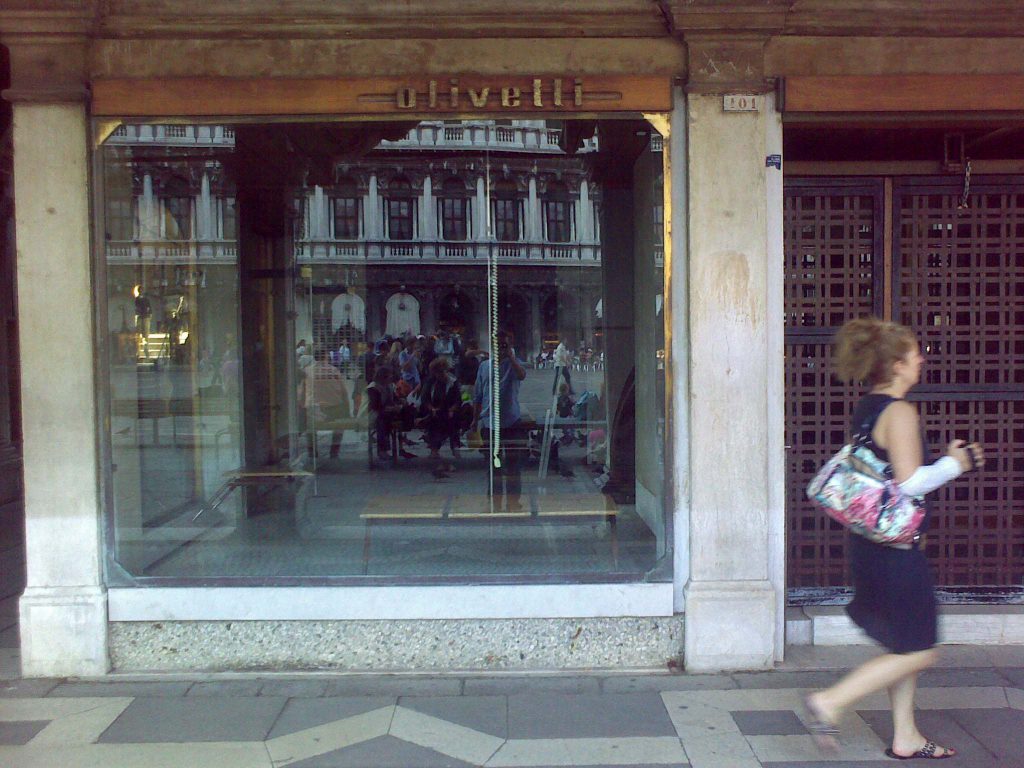 Guru of gurus Theodore Levitt once wrote of "marketing myopia"… a condition in which CEOs don't see the broad set of opportunities around them. The cure — seeing one's company differently — can mean growing into more markets. Not broadening one's horizons, however, can seriously hurt and even kill a company. The classic example are the buggy whip manufacturers who were so focused on their market they did not see the opportunities (or ultimately the threat) of automobiles to their businesses.
I spent the weekend in Venice… a truly, truly beautiful city—but one in which you can almost taste decline. Tourism does well there as an industry–something like 20 m visitors pass thru per annum. However, the local population is dwindling. Locals now number an astonishingly miniscule 60,000. That's half than it was 40 years ago. A local housing official has said there will be nobody living there by 2046 and that Venice will become Europe's Disneyland—all visitors, no real inhabitants. The implication being that Venice—once the center of an important empire—needs to look at itself differently.
One glaring image of decline (corporate decline) caught my eye on the beautiful Piazza san Marco: the former Olivetti typewriter store.
It was so gorgeous in its time that it's  elegance is still present even as the store stands empty and dusty.  An electric cable hangs unplugged and unattached to any device in a window.
A designer for "decline" could not have made a more apt window display.
Below are some snaps. The ones of a row of red payphones — taken just a few feet away from the shop — struck me as ironic on a couple of levels.
One, Olivetti is now part of the large Telecom Italia, owner of the payphones. So Olivetti lives and is making products for our times—but it lives within a company  that also must be VERY careful of marketing myopia.
Two, the blurry old man is not using the payphone. He was looking for change left behind. He found none.