I was reading about Cadillac's Lyriq Super Bowl ad in Vogue Magazine and made the mistake of clicking Vogue's Instagram icon. And saw this.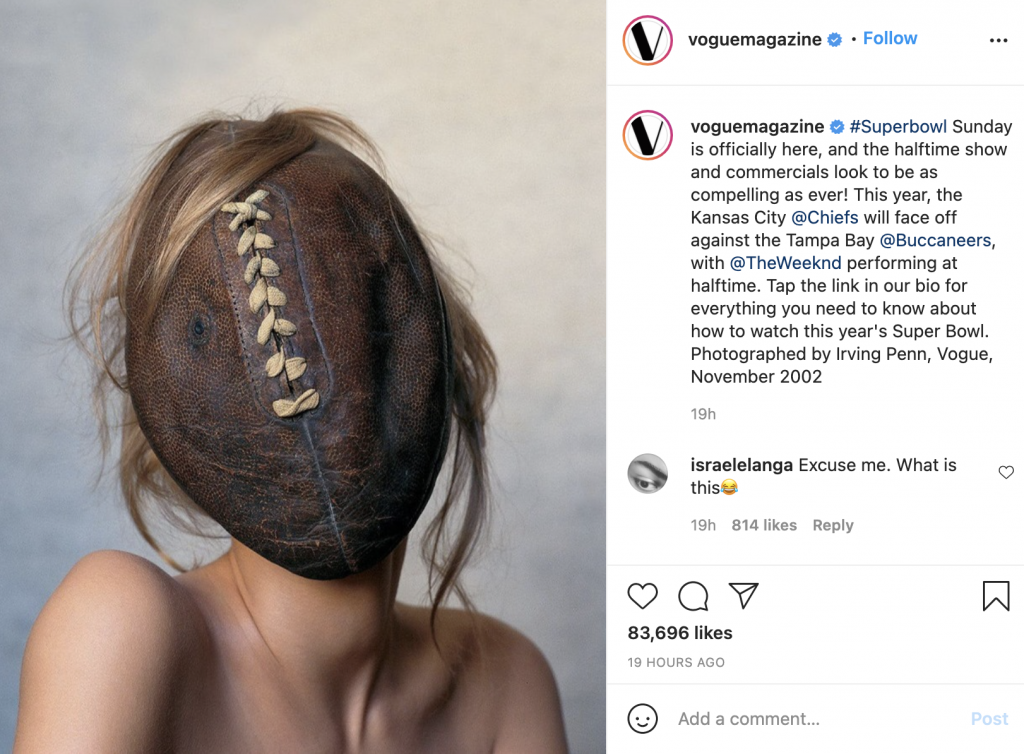 WTF? It's an Irving Penn image from 2002. And if it worked then, it certainly doesn't work today. Things that come to mind, when I see this.
Erasing humans
Domestic violence (which, is not worse on Super Bowl Sunday as many believe, it's bad all the time!).
I know rhetoricians say to give examples and reasons in sets of three. But two is quite enough here.
Come on Vogue.