Our Creativity.org Is Official Webby Honoree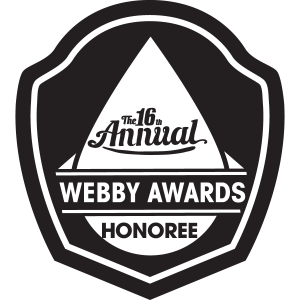 It's always nice to wake up to good news in the inbox! We got an email this AM from the International Academy of Digital Arts and Sciences to say that the creativity.org website we designed and built for the Children's Creativity Museum is an Official Honoree in the Cultural Institution Website category of The Webby Awards. Big congrats to Dylan Thomas and the Rassak Creative Network awesome-ites for making this site so sweet: Aaron Adiego (code); Simon Bucktrout (design); Alex Eben Meyer (illustration)… and, of course, to CCM awesome-ites: Audrey Yamamoto, Cathy Baragan, Joy Wong Daniels, Michael Nobleza and Bill Rusitzky (board member at CCM who put us in touch).
Want to reead more about the desktop and mobile website? Here you go.