Facebook advertising can be a visually boring affair. Not so with this ad from Nike. Crisp, powerful portraits. And they work really well together — just like the team they depict. You usually don't see this level of visual care in Facebook ads like you do on other platforms. FYI, the image below is a screen capture of scrolling through the photos in the ad. BTW, Emer isn't as impressed as me. She thinks the ad is a bit "meh – nice, but not worth writing about." What's your take?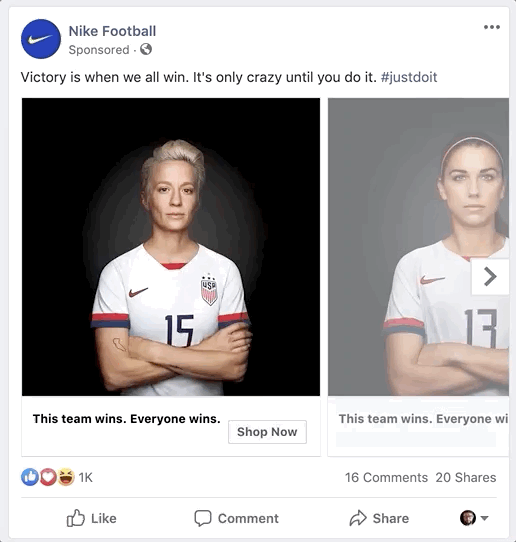 The following two tabs change content below.
Prior to co-founding BKW (formerly Rassak), Barak served as CEO of INBOXTV, VP Marketing for CHOW.com (acquired by CNET/CBS); and an early marketing manager at Wink Communications (acquired by Liberty Media).
Latest posts by Barak Kassar (see all)