I ordered some Valentine's Day flowers for Kristin on Saturday. She got them, as planned, yesterday. On Valentine's Day.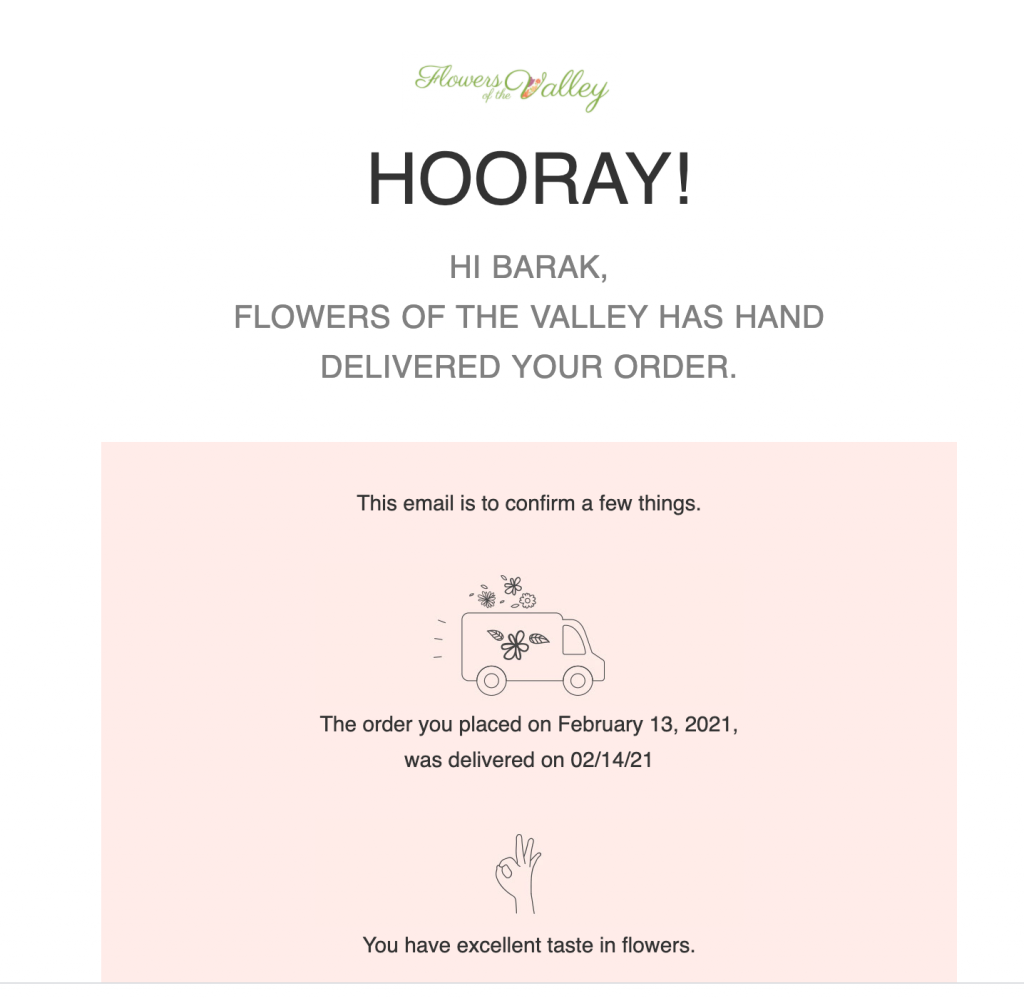 Today I got this mail.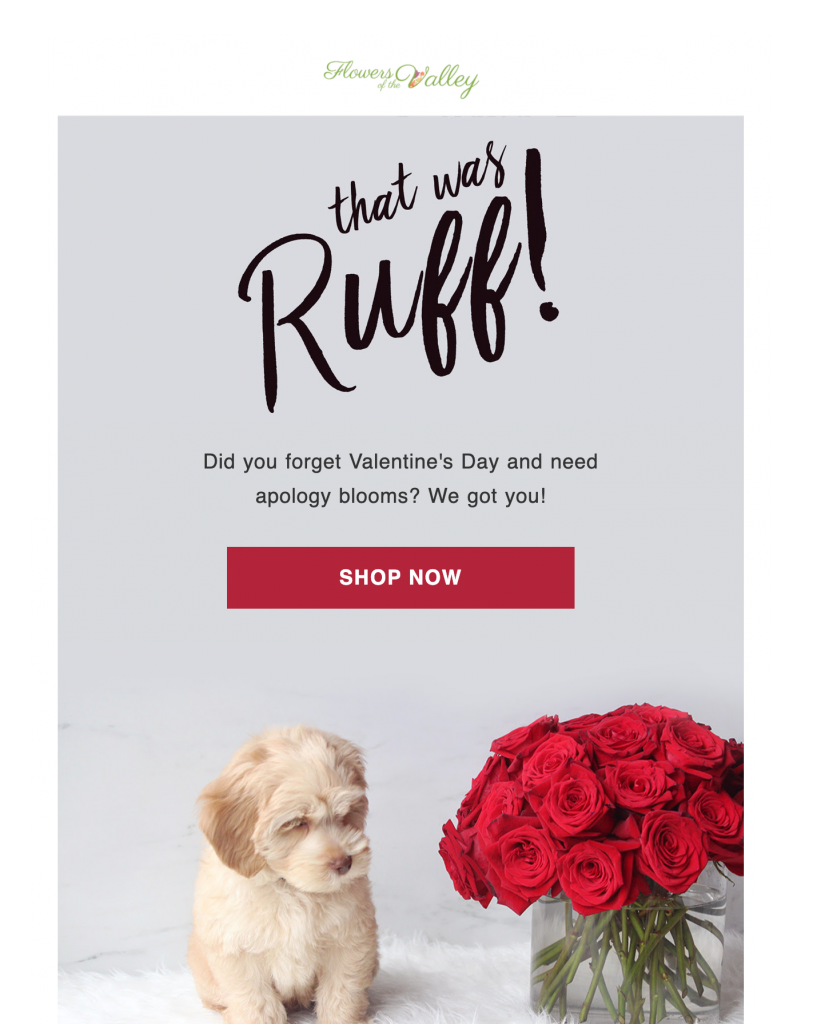 It's not hard to maintain segmented email lists. Maybe send one that says "We hope the tulips went over well. Thank you for ordering from us." Otherwise this is bound to happen.