Association of National Advertisers (ANA) Magazine Features BKW in Story on Viral Marketing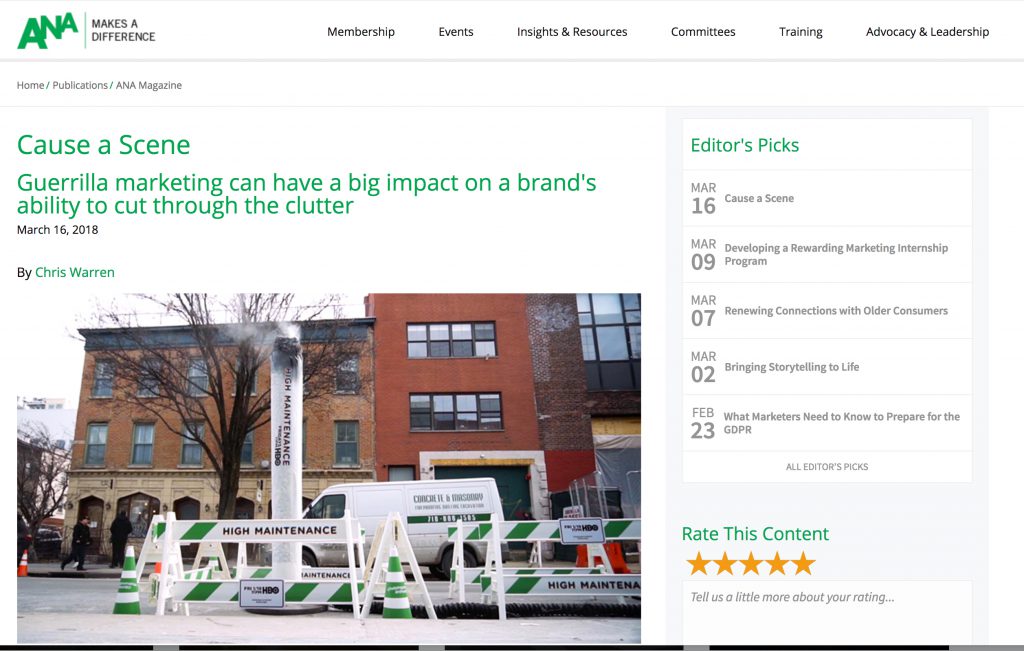 Chris Warren wrote a great piece in ANA's magazine this week. It's worth a read (free registration required).
Here's one of the BKW quotes:
Sharing Economy Key to Success

It's impossible to overstate the importance of social media and technology in the success of guerrilla marketing these days. "It's all about what is shared online, so you have to go into these campaigns with a very specific plan about how that's going to happen and how you can make it easy to do," Kassar says. "If a tree falls in the forest and 100,000 people see it, that's great. But why not give 100 million people the opportunity to see it?"
Here's a cool example from the piece:
Read the rest (and the whole story) here.