The real estate brokerage Redfin sent an email a couple days ago with the subject line "What is 378 27th St worth?"
That's a good subject line. It's my house they're talking about. I'll probably look.
And I did.
And then this photo. I don't think there's one house in San Francisco that looks like this.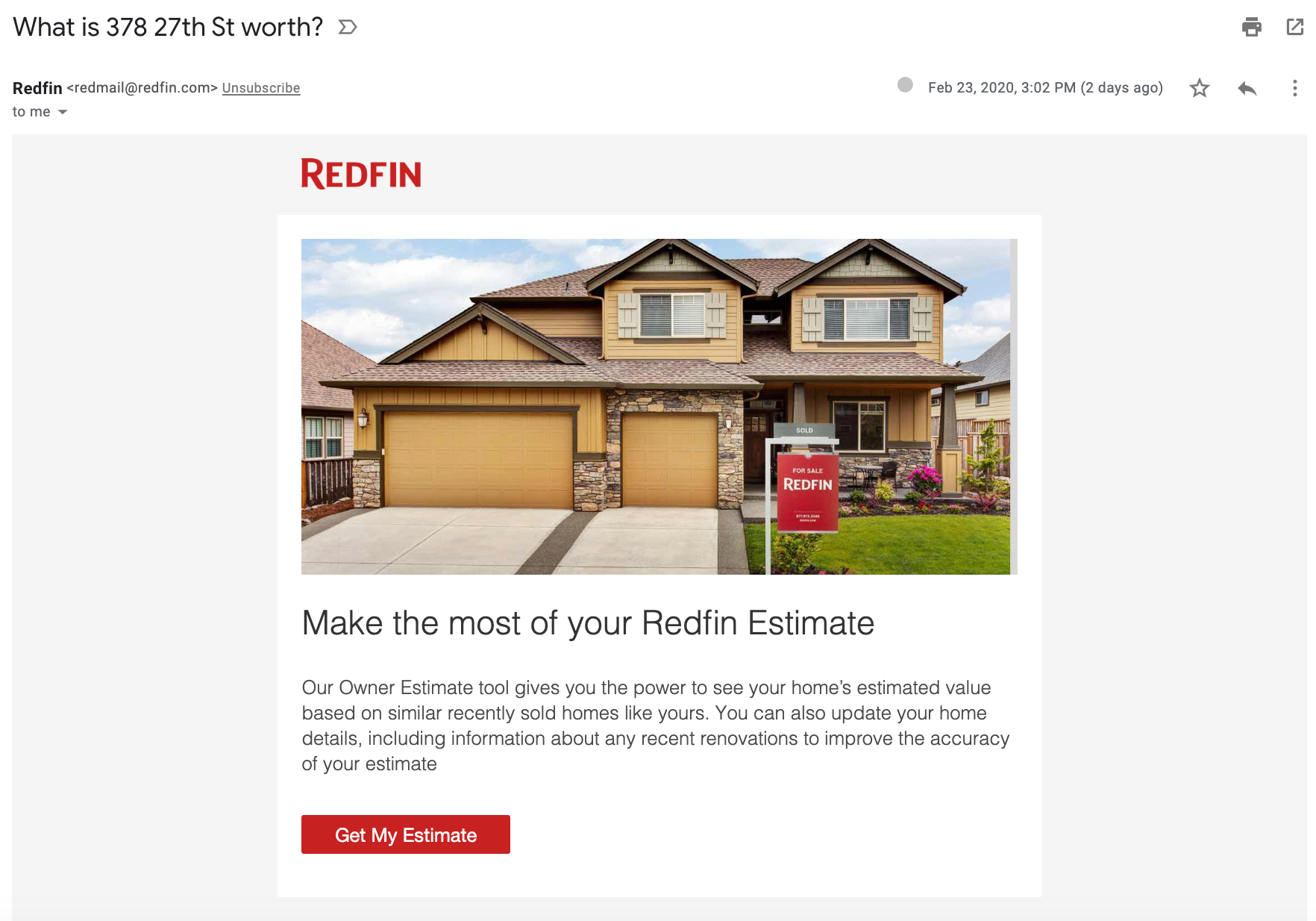 I'm sure a company like Redfin is testing all sorts of approaches to see what works best. So perhaps others got different versions of the mail. Either that day. Or over time. Some options that might have worked better:
1. No photo.
2. A map of the area. Zillow sent a similar email on the same day. Their subject line ("94131 Market Report") was less personalized. But their image (a map with the area code outlined) was more congruent.
3. An image of my house. Perhaps the time, hassle and actual dollar cost of licensing Google's imagery is not worth the extra lift Redfin would get from adding the photo.